Choreographing Mexico: Festive Performances and Dancing Histories of a Nation
Book Launch and Symposium
Fri, 23 September, 2022
6:45pm - 8:00pm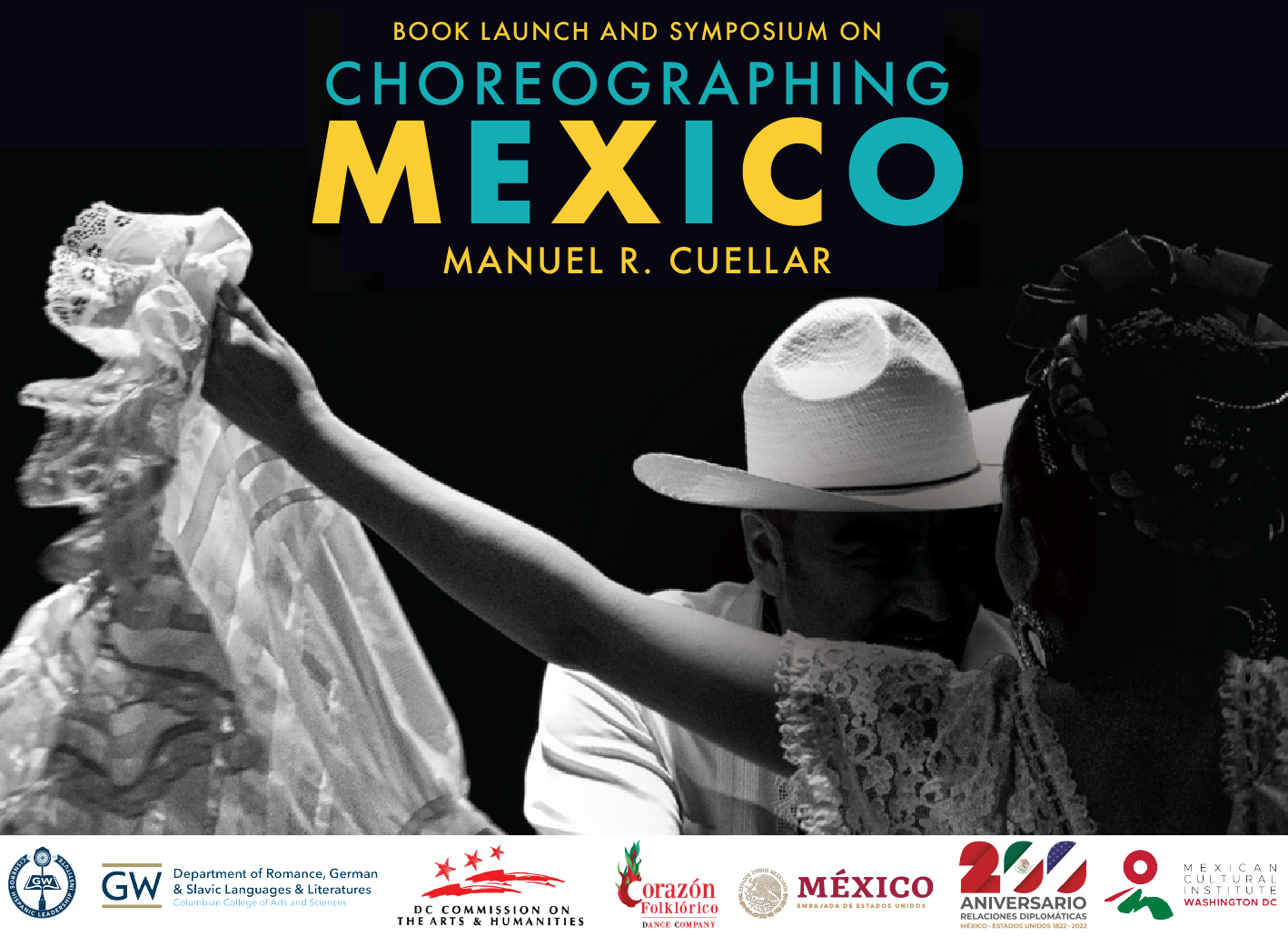 Join us for a hybrid book launch and symposium celebrating Manuel R. Cuellar's new book, Choreographing Mexico: Festive Performances and Dancing Histories of a Nation!
The years between 1910 and 1940 were formative for Mexico, with the ousting of Porfirio Díaz, the subsequent revolution, and the creation of the new state. Amid the upheaval, Mexican dance emerged as a key arena of contestation regarding what it meant to be Mexican. Through an analysis of written, photographic, choreographic, and cinematographic renderings of a festive Mexico, Choreographing Mexico examines how bodies in motion both performed and critiqued the nation.
Manuel R. Cuellar details the integration of Indigenous and regional dance styles into centennial celebrations, civic festivals, and popular films. Much of the time, this was a top-down affair, with cultural elites seeking to legitimate a hegemonic national character by incorporating traces of indigeneity. Yet dancers also used their moving bodies to challenge the official image of a Mexico full of manly vigor and free from racial and ethnic divisions. At home and abroad, dancers made nuanced articulations of female, Indigenous, Black, and even queer renditions of the nation. Cuellar reminds us of the ongoing political significance of movement and embodied experience, as folklórico maintains an important and still-contested place in Mexican and Mexican American identity today.
The event will be moderated by David Tenorio (University of Pittsburgh) with commentaries by B. Christine Arce (University of Miami), Laura G. Gutiérrez (University of Texas at Austin), and Ryan Long (University of Maryland, College Park).
A very special thanks to the Mexican Cultural Institute; GW Cisneros Institute; GW Department of Romance, German, and Slavic Languages and Literatures; DC Commission on the Arts and Humanities; Embassy of Mexico; and Corazón Folklórico D.C. for sponsoring the event.