Patriots and Traitors in Revolutionary Cuba
Tue, 10 October, 2023
5:00pm - 6:00pm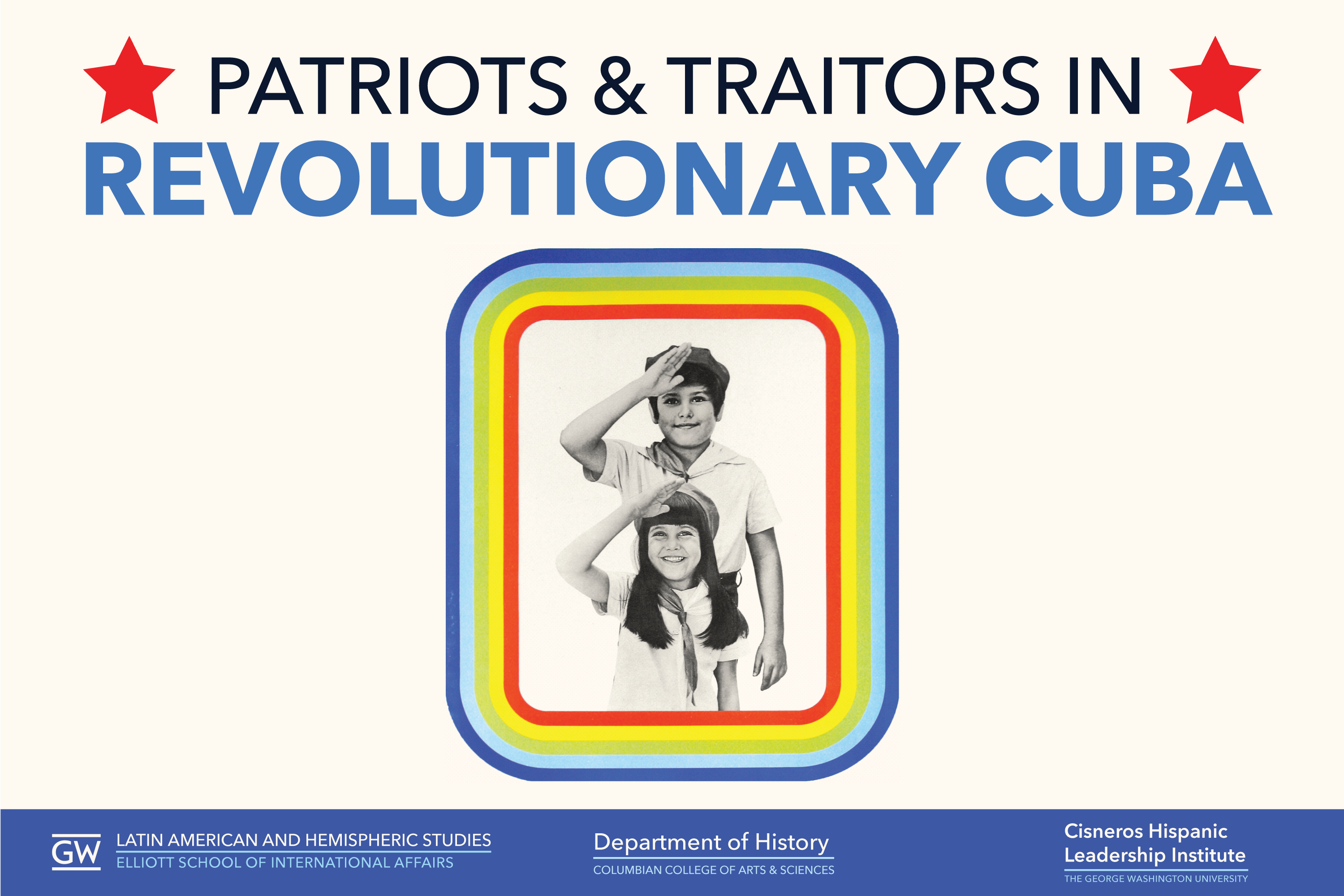 The George Washington University Department of History invites you to the Diana Silvia Rodríguez Annual Lecture featuring Dr. Lillian Guerra (University of Florida). 
Authorities in postrevolutionary Cuba worked to establish a binary society in which citizens were either patriots or traitors. This all-or-nothing approach reflected in the familiar slogan "patria o muerte" (fatherland or death) has recently been challenged in protests that have adopted the theme song "patria y vida" (fatherland and life), a collaboration by exiles that, predictably, has been banned in Cuba itself. Guerra explores these in-between spaces and looks at Cuban citizens' complicity with authoritarianism, leaders' exploitation of an earnest anti-imperialist nationalism, and the duality of an existence that contains elements of both support and betrayal of a nation and of an ideology.
This event is organized by the Department of History and co-sponsored by the Latin American and Hemispheric Studies Program and the Cisneros Hispanic Leadership Institute.