Diálogos Hispanos: María Fernanda Ampuero
Mon, 17 April, 2023
11:00am - 12:00pm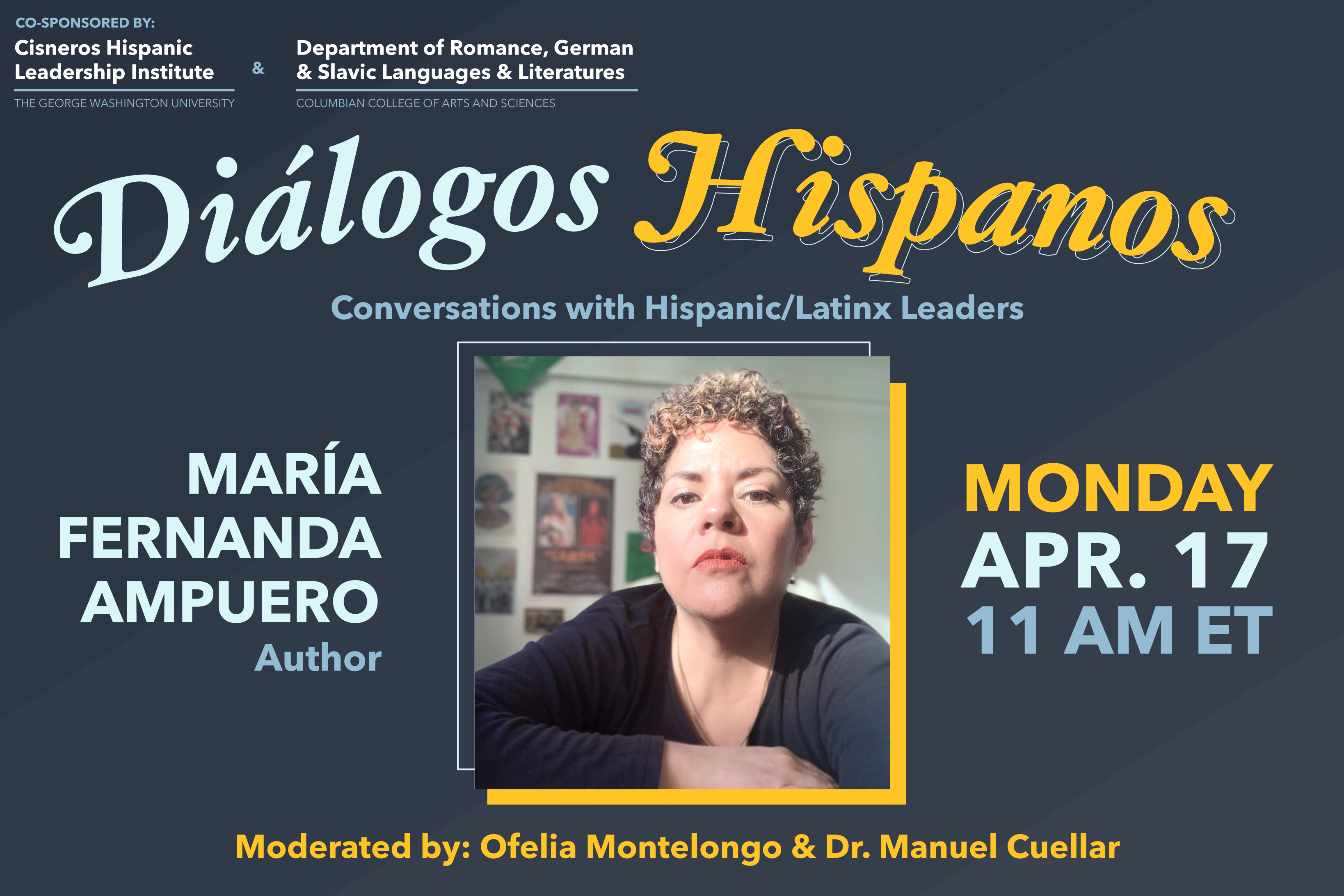 Professors Manuel Cuellar and Ofelia Montelongo will interview Ecuadorian author María Fernanda Ampuero about her books Pelea de gallos (2018) and Human Sacrifices (2021) and the monstrosity within them.
María Fernanda Ampuero was born in Guayaquil, Ecuador, in 1976 and studied literature. She collaborates with numerous international media and to date she has published two chronicle books, Lo que aprendí en la peluquería and Permiso de residencia. In 2016 she won the Cosecha Eñe short story award. Her first book of short stories, Pelea de gallos (2018), has established her as one of the most important voices in current Latin American literature, and has been translated into different languages.
This event will be in Spanish.